Judy Beckman
Lincoln, Nebraska
Back in 1967 . . .

From 1961 to 1964 Judy attended the Bryan Memorial Hospital School of Nursing in Lincoln, Nebraska. Since that time she is working full time at the hospital except for one brief interruption, when son Gregory Alan was born.
Her future plans include acquiring a BA degree and raising a family. She also assists husband Garry in his Zager Antenna Service Company..
If you are in or near Lincoln, stop and see her - she hasn't seen any of the class in recent years.
In 2010. . .
Lincoln, Nebraska
After graduating from Concordia High School I entered Bryan Memorial School of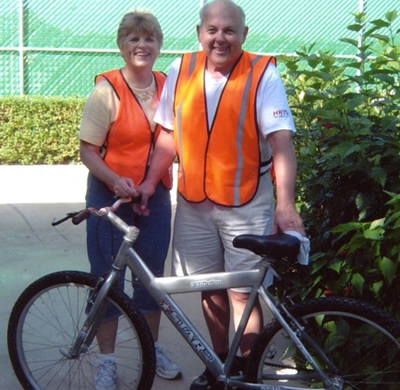 Nursing in Lincoln and graduated from there in 1964. I started working at Bryan Memorial Hospital the day after graduation and stayed there until September of 2009 (45 years). I held a number of positions during the years that I was there: staff nurse, 3-11 House Supervisor, Director of Nursing, and Administrative Supervisor. I also filled in part time at an OB/GYN office for a few years.

While working I also earned my degree through a BSN completion program at Nebraska Wesleyan University.

Garry and I were married in November 1963. We were blessed with four children, Greg in 1966 (married to Shelly), Janel in 1968, Scott in 1969 (married to Lisa) and Jeff in 1972 (married to Beth). Five grandchildren round out our family, four boys and one girl: August 12 yrs., Isaac 11 yrs., Ethan 8 yrs., Lydia 7 yrs. and Aden 6 yrs. Jerry and his 3 teenagers (Jeremy, Chelsea, amd Jordan) have "joined" our family through his relationship with Janel.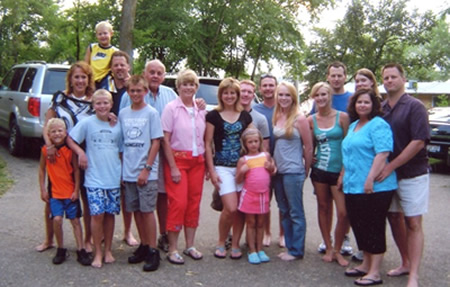 We very much enjoy having all of our family in Lincoln. We get together frequently to celebrate holidays and birthdays and to watch the grandkids sport and school activities.

Garry is still working, but hopes to be able to sell his business at some point.

We would like to do more traveling in our retirement. We took a week in January and escaped the cold, snow and dreary days of Nebraska and flew to the coast of Mexico. It was great.

We are planning a Caribbean cruise for next fall with a group from Lincoln. We also have several short road trips that we'd
like to do over some long weekends. Lincoln and Southeast NE have a wonderful network of bike trails that we also like to make use of.

My parents are in their 90's and they are both living in skilled long term care facilities here in Lincoln, so that also keeps me on the go.

I am looking forward to our 50 year reunion and am excited that we're getting so many positive responses. I would be glad to help with any of the planning/preparing/activities, etc.

Stay in Touch, Judy Z.