Dennis Endorf
Hastings, Nebraska
Now in 2010. . .
Nevis, Minnesota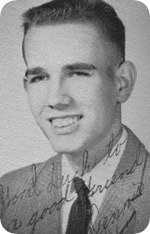 After high school I enlisted in the Air Force, spent 4 years working as an aircraft mechanic in Topeka,Kansas and Orlando, Florida. I worked on KC97's and C47 aircraft.

After leaving the Air Force I moved to Minneapolis, Minnesota and I worked for Northwest Airlines for 37 years as a mechanic, inspector, and crew chief. During those years we bought lake property near Park Rapids, Minnesota and built a lake home. We retired there in 2002. In 1968 I married Ann Erichsen, a Concondia Seward grad - class of 1965.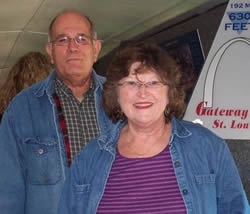 We have 2 daughters, Rachel and Beth. They are both married and we have five grandchildren, ages 10 to 2 years old.

I spend my retirement time fishing, woodworking, keeping all working with my wife's quilting hobby, some traveling, and lots of trips to the Minneapolis/St. Paul area to see our children and grandchildren.