Rhea Sprecher
Ogden, Iowa
Back in 1967 . . .

Rhea is another CTC grad from the class of 1965. She taught for 2 years in Akron, Ohio, as the kindergarten teacher, librarian, secretary, and art instructor. During the summers she has attended Upper Iowa University and was in several summer stock theatre productions.
Presently Rhea is teaching the 2nd grade in St. Joseph, Michigan, where she also serves as sophomore Walther League counselor, and drama and art interest group leader.
She reports she has refused one proposal to marriage by a professor from Fordham U. "My future is to teach." She also looks forward to a Master's in drama.
Rosalyn - Does this bring back memories, "Time for devotions."
In 2010. . .
Oak Creek, Wisconsin
I was born twice.
First: (physical birth) August 24, 1943, Jefferson, Iowa, to Hugo and Virginia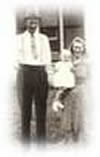 Sprecher

Second: (intellectual birth) August 15, 1959, the day I received the letter saying I had been accepted as a student at Concordia High School.

I entered CHS as a shy introvert and left ready to begin my life at Concordia Teacher's College, a confident extrovert. I thank Sharon Lase, my first friend at CHS, who gave me confidence in myself, to Koolie, who showed me Disneyland and later Sandi Rhode, who became my best friend through CHS, CTC and throughout our teaching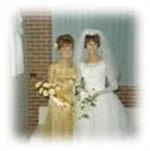 years. I was honored to be a bridesmaid in her weddingand I would visit her many times over the years at her homes in Wisconsin, Colorado and Hawaii… I miss her more than I can say…

When I graduated from CTC, 1965, I was sent to Zion, Akron, Ohio, as a Kindergarten teacher, cheerleading coach, principal assistant, librarian, drama, art, etc… ;

1967- Trinity, St. Joseph, Michigan - 2nd grade, cheerleading coach, drama, youth leader, etc… ;

1969-1981- Hales Corners Lutheran, Hales Corners(Milwaukee area), Wisconsin, 5th grade teacher, 1st-8th art teacher, drama, cheerleading coach, etc… (you may have noticed that I was a cheerleading coach at all three school…why, you ask…HELLO…I WAS SINGLE… who else would do it.)

While teaching at HCLS, I was honored to have CC's son, Matthew as a 5th grade student and her son, Jonathan as an art student in 2nd grade(ask CC for an update on his art work) While CC and Ted lived in the Milwaukee area I enjoyed our friendship renewal and many visits to her home and one to her home in Mississippi…

1981- self-employment!!!! I began by calling all the Lutheran schools in cities I wanted to visit. I would do faculty in-services and speak at teacher's conventions. In 1978, I had completed my Masters Degree at CTC and had published my book called 'THE ART KIT I' and later 'THE ART KIT II' … at the in-services I would show how to use the art kit to create an art curriculum that was 'non-art teacher friendly.'

1983-Art History- I next developed an art history program for grade schools and I am still traveling to schools all over the US.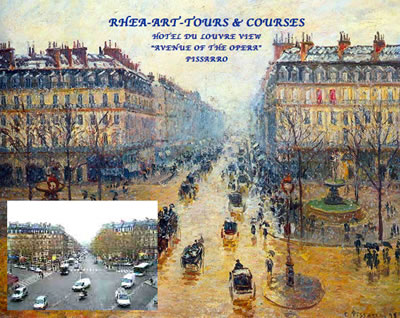 I do three lectures in one day to the all of the kdg-8th grade students, at one time. I spent time visiting with Kathy Theiss on my Missouri trips and have come across many CTC friends at the different schools.

1990's-present- I then added … teaching for four different colleges… I teach art history courses to teachers who take my classes to move up on the pay scale or be recertified to continue teaching. The credits the teachers receive now come from-IGS- St. Thomas Uni., St. Paul, MN… I have developed different travel tours for the teachers to go with my courses… you are all welcome to travel with me at any time…

1. Washington DC- one day tour
2. NYC- FAITH RINGGOLD'S GARDEN PARTY... most important living Am. Artist today.
3. Chicago and Wisconsin trips (see website)
4. Paris, Amsterdam, England and Italy
5. PARIS – at Easter Break or whenever you want… we stay at the HOTEL DU LOUVRE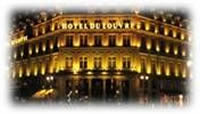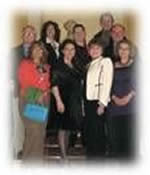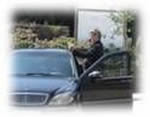 2009 Philippe, our private driver…

I look forward to seeing all of you again at the reunion, on a trip to Paris or at my church home, 1981-present- GRACE LUTHERAN, RIVER FOREST, IL,
graceriverforest Not since my years at CHS/CTC (Weller Hall) had I found a church ministry that speaks to my heart and soul as I have found in this church.
My friend, Dr. Richard Hillert, recently died at 86 yrs… you may know him as the composer of "THIS IS THE FEAST" in your liturgy… he was an inspiration to me and I will miss seeing him in his pew every Sunday. He was a kind, humble man whose music is a lasting gift to us. The Memorial Service was over two hours of his composing genius. Listen for him in your church this Sunday. (for those who knew Carlos Messerli, he is also a member and a former roommate of Dr. Hillert)

I have not nor will I retire…I left full time teaching after 16 yrs at 37 yrs and have been following my passion ever since.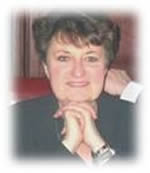 HARRY'S BAR, PARIS (just so you know I don't just take you to art museums)

Larry and Cliff – it was a pleasure reconnecting with you at Hugo's bar and Bravo's bar… next time the Defender Bar at my hotel in Paris.
Check out Rhea's website here.