Rita Marquardt
Emery, South Dakota
Back in 1967 . . .

After attending Concordia, St. Paul, Minnesota, Rita Taught at Trinity Lutheran School in Morristown, Minnesota from 1963-1964. While her husband was at Ft. Lewis, Washington and in Vietnam, she worked for the Washington State Dept. of Natural Resources. In January, 1966, she returned to South Dakota and began attending Dakota Wesleyan University, where she graduated in My of 1967.
Presently, Rita is teaching junior high math and science in the Bridgewater school system and trying to help remodel their home. She invites all who come through or near Bridgewater to stop in.
In 2010. . .
Sioux Falls, South Dakota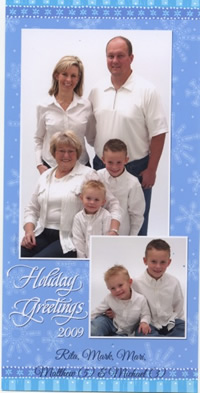 Following our graduation from high school I attended Concordia College in St. Paul, Minnesota. In 1967 I received my BA in Education from Dakota Wesleyan in Mitchell, S.D. and in 1969 a Masters in Education from Wayne State College in Wayne, Nebraska.

My first year of teaching was at a rural school in Hutchinson county in South Dakota. Then I taught at the Lutheran school in Morristown, Minnesota, Bridgewater, S.D. middle school, Bassett, Nebr. elementary school and the federal prison in Yankton, S.D. I have also done many days of substitute teaching. Besides teaching I have worked for the Dept. of Natural Resources in Olympia, Washington, as Director of Education at Olivet Lutheran Church in Fargo, N.D. and on the Board of Human Services for the state of South Dakota. You can see I have an interesting work resume.

I married Loyal Erickson on June 9,1964. We lived in Olympia, Washington and Bridgewater, Elkton and Mitchell in South Dakota. In 1977 he died in an elevator accident at Bassett, Nebraska. Since then I have lived in Wayne, Nebraska, Fargo, N.D., Yankton, S.D. and since 1998 in Sioux Falls, S.D. with my daughter Marianne , her husband Mark and two of the greatest grandchildren in the world. I have taken care of them since Matthew was born six years ago. God blessed us with Michael four years ago.

Marriane is the general manager for the local NBC affiliate in Sioux Falls and Mark owns several M.C. Fitness health clubs in southern Minnesota.


However I have been wintering in Mesa, Arizona at the Viewpoint Resort with other South Dakota friends since 1999. There I recover from the hectic rest of the year I spend with my family. If there is ever time I enjoy gardening, golfing, majong, bridge, P.E.O. and helping out at church.

I wish "God's Richest Blessings" especially good health to all of you and hope to see you next summer.